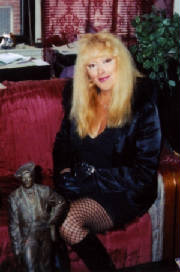 Ginette Provost Flatow the senior president of Paris New York and New York Flatow Fashion Training, click on the link below
New York Flatow Fashion Training
.
POUR LE SITE EN FRANCAIS VEUILLEZ CLICKER SUR LE LIEN └ GAUCHE

Welcome to our web site! The fashion industry is our business, you need a buyer in New york, a representative for your trade shows in the United states, a showroom , a project manager, a sales trainer, a sales closer, a contractor, samples, call us at 718-266-5035 leave a message to Ginette or Charles flatow Ph.D.

On this home page, we'll introduce our business and highlight important areas on our site. Meanwhile, if you have a request fill the form below!